Culinary Tours Dates & Pricing
Reserve your Italian Culinary adventure today!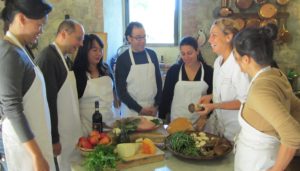 2018 Dates:
Tuscany Culinary tour – June 1-8, 2018
Piedmont – June 9-15, 2018
Tuscany – September 29- October 6, 2018
Tuscany – October 6-13, 2018
Bologna – October 14-17, 2018

Pricing for our Culinary Tours:
Tuscany Food and Wine Tour
Price: $3,800 US/person
Piedmont Food and Wine Tour
Price: $3,800 US/person
Best of Bologna & Tuscany tour (10 day tour)
Price: $4,900 US/person
(maximum of 10 people)
Taste of Tuscany Mini Tour*:
Price:  $2,800/person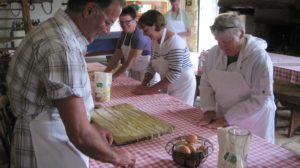 The Palio of Siena Tour:
Price:  $4,500/person
Single supplement applies, these prices are based on double occupancy.
*Can't make the whole week with us? Tag along on our mini Tuscany tour for 3 full days and 4 nights. This is possible only at the beginning of each Tuscany culinary tour.
Reserve your place now in our culinary tours! Need more information? Contact Mary@eccolacucina.com
Read our reviews on Trip Advisor!