Explore the delicious foods of Bologna and the Emilia Romagna region with us in this intensive two day food and wine tour. Some of the best, most important products herald from this region: Parmigiano Reggiano,
Aceto Balsamico Tradizionale
(balsamic vinegar), Proscuitto di Parma, Tortellini, Lasagna and Tagliatelle with the famous meat ragu Bolognese to name a few. True food lovers are in paradise when they visit Bologna and its surroundings.
Bologna is a beautiful city with miles of porticos (covered sidewalks), interesting churches, historical buildings and it's own ancient leaning towers. Bologna is often overlooked by the tourist crowds, and it is such a treasure! During our tour in this region, we'll include a hands-on cooking class learning regional specialties, walking tour of the famous Medieval food market and artisan food tour. On our culinary adventure we will explore the surrounding countryside of Bologna too and we'll learn how three of the many important products are produced in this region.
A culinary adventure wouldn't be complete without a visit to a regional winery where we learn of the special grapes grown here and the delicious wines of Emilia Romagna.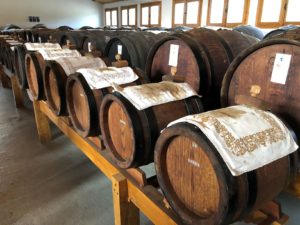 Highlights:
3 nights lodging in Bologna at a 4 star hotel
Tours and tastings to small artisan food producers of local meats and cheeses
Hands on cooking lesson learning the art of hand rolling pasta and making regional delicacies
All Breakfasts at our hotel
Lunches and dinners with wine at local trattorias, restaurants and organic winery
Transportation to all scheduled events
Time to explore the beautiful porticos and gems of the city along with their food markets