Touring Tuscany with a authentic expert in food and wine is the only way to gain a genuine understanding of this amazing region. Wine tours and culinary tours are available for groups or individuals.
Winery Tours & Wine Tasting in Tuscany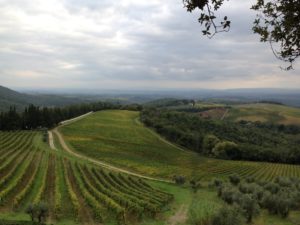 Whether your interest lies in really gaining an understanding of Tuscan wines, or you want to spend a lovely day in beautiful countryside drinking delicious wine, this is the tour for you.
Centrally located in the heart of Tuscany among the producers of some of the best wines Italy has to offer, Siena is an excellent staging point for touring, tasting and truly getting to know Tuscan wines.
Our Tuscan wine tours include visits to medieval castles, churches and gardens; ancient wine cellars and modern tasting rooms, all the while tasting delicious traditional and modern style wines and gaining an understanding of Tuscan wine and the sangiovese grape that makes it special.
We'll specially tailor a tour to your desires, visiting outstanding producers of ChiantiClassico or Brunello di Montalcino, and lunching in trattorias serving local Tuscan fare.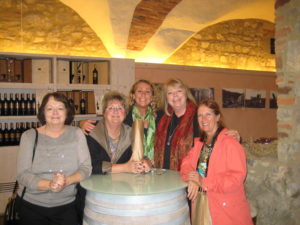 One or two day tours are available
2 people: 200 euro pp
4 or more: 125 euro pp
Contact us to schedule or for more information. Mary@eccolacucina.com

F

ood Tours in Tuscany



If you're a real foodie and love to see how they make all the wonderful food products that makes Italy so special, schedule a tour with us.
We offer full culinary immersion weeks and cooking vacations in Tuscany. We'll visit a Cinta Senese pig farm or a family owned pecorino cheese farm or an organic goat cheese farm.
In Emilia Romagna we will see how they make parmigiano reggiano, balsamic vinegar and prosciutto di Parma.
Our culinary week tours include some of these artisan food stops, if you'd like to schedule these please contact us:   Mary@eccolacucina.com
Cooking Class, Culinary and Wine Tour:
Our Culinary Tour offerings: