Our culinary adventure to Piedmont in the far northwestern part of Italy is set for June 2017! Join us for our Piedmont Food and Wine tour as we explore the famous wines, traditional foods and rich culture of this beautiful region with cooking classes, winery tours and guided walking to tours to the historic villages. Set in the shadows of the Alps,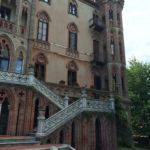 we'll be based in the Langhe area near the town of Alba, with its beautifully landscaped vineyards, hazelnut tree groves, and rolling hills dotted with ancient castles and tiny villages. Our in-depth learning experience will include the fine wines and culinary delights that make this region so famous.
We'll learn about – and taste – the famous wines of Barolo, Nebbiolo, Barbaresco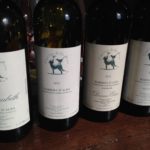 and Dolcetto by touring the vineyards, meeting the wine makers and learning the nuances of the grapes grown and harvested there for hundreds of years. The cuisine of the region perfectly pairs with its wine and is rich in tradition with influences from the neighboring countries of France and Switzerland.  White truffles, excellent cheeses, succulent meats, stuffed pastas, hazelnuts and chocolate are
some of the gastronomic delights from this region.
Included in our tour we'll visit historical towns – Alba for its truffles, Barolo for its wines and Cherasco for its chocolate and gianduja among others as time permits.  We will spend a day in the unique and beautiful city of Turin (Torino), nestled against the Alps and known for its stunning Baroque architecture, the famous Porta Palazzo market, charming boutiques and bars known for their special chocolate and coffee drinks.
Our group will be staying at a lovely winery estate just outside of Alba where they produce Nebbiolo d'Alba.  The villa is a historical home overlooking the town of Alba and has comfortable, well furnished rooms.  Each double occupancy sleeping room has its own private bathroom. There are several living spaces to relax and soak in the beauty of the countryside and views of the town with its bell towers and rooftops.